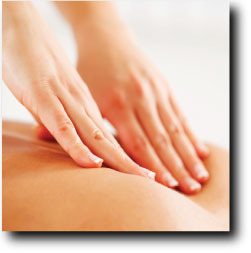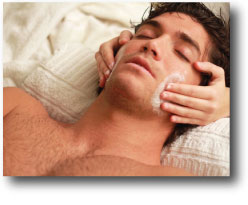 BODY THERAPY TREATMENTS
AT AVALON OUR GOAL IS to treat the body and mind with a holistic approach beginning with a thorough analysis of what your goals and expectations are. Whether you are looking for a relaxing massage to clinical detoxification or if you are seeking spiritual guidance and healing, we are dedicated to creating a therapeutic and harmonizing experience for you.
BODY MASSAGE THERAPY
Manual Lymphatic Drainage (MLD)
The lymphatic system is a major part of the immune system.
The three main functions of the immune system are to:
✓ Remove excess fluid from bodily tissues.
✓ Absorb fatty acids and subsequently transport fat as chyle to the circulatory system.
✓ Produce immune cells such as lymphocytes and monocytes.

Manual Lymphatic Drainage, which is a specialized therapy, is designed to improve the functioning of the lymphatic system. The subtle manual maneuvers activate lymph and interstitial fluid circulation as well as stimulate the functioning of the immune and parasympathetic nervous systems. A well functioning lymph system contributes to healthy body tissue and plays an important part in the body's immune system responses.
Signs that the lymphatic system is not functioning properly include swelling or edema, swollen glands, a tendency for infections or viruses, recurring tonsillitis or sore throats, and a tendency for constipation
The gentle technique of MLD enhances and stimulates the lymphatic system to drain stagnant fluids, detoxify, regenerate tissues, filter out toxins and foreign substances.  Lymphatic Drainage is recommended for both the face and body. 60 min: $95 | 90 min: $125 | Discounts available for courses of 3 & 6 treatments
Swedish Massage
Relaxing and therapeutic massage that incorporates various strokes that warm up and work the muscle tissue, releasing tension and breaking up muscle "knots" or adhered tissues, called adhesions. Swedish massage promotes relaxation, eases muscle tension, and calms the nervous system thus promoting a sense of well-being.
60min: $90.00 | 90min: $135.00
Aromatherapy Massage
Aromatherapy is the use of essential oils to promote healing and a feeling of well-being and relaxation in the recipient. 60min: $100.00 | 90 min: $145.00
BODY THERAPY
Herbal Linen Wrap
A treatment in which herbal infused, warmed and moist linens are wrapped snugly around the body, followed by plastic sheets, then blankets in order to promote circulation, stress relief and aid in detoxification. A head, neck and face massage accompany this treatment or bundle with any of our Facial Treatments.
60min treatment: $120.00
Bundle with Facial Treatment: $75.00
Spa-Essence Paraffin Treatments for Hands & Feet
Paraffin treatments are a special way to pamper your feet and hands during your facials.Essential oils combined with paraffin soften your cuticles, warm your joints and moisturize your weary hands and feet.
Hands: $20.00
Feet: $20.00
Hand & Foot Combo: $35.00

ENERGY THERAPY
Reiki Therapy
Reiki is a Japanese technique for stress reduction and relaxation that also promotes healing. It is administered by "laying on hands" and is based on the idea that an unseen "life force energy" flows through us and is what causes us to be alive. If one's "life force energy" is low, then we are more likely to get sick or feel stress, and if it is high, we are more capable of being happy and healthy.
Single Session: 75min $85.00
Series of 6: $425.00
Chakra & Aura Attunement
Intuitive guided energy work that re-balances and
restores the chakra centers while fortifying and
healing the patient's aura field.
Introductory Treatment: 90min. $125.00
Single Session: 75min. $85.00
Series of 6: $425.00
Kundalini Practice & Manifestation
Through meditation, and various esoteric practices, the kundalini is awakened, and rises up inside or alongside the spine. The progress of kundalini through the different chakras leads to different levels of awakening and mystical experience, until the kundalini finally reaches the top of the head, producing an extremely profound mystical experience that is said to be indescribable.
Introductory Treatment: 90min. $125.00
Single Session: 75min. $85.00
Series of 6: $425.00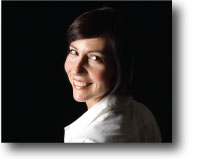 About Jennifer
Reiki Master
Over her lifetime, Jennifer has been blessed by many healers who have excelled in the art and practice of energy work. At a young age, she was introduced to energy work, and her empathic and intuitive senses have grown and evolved over the years. She now has the ability to work within your energy field while connecting you with your higher self. After a treatment with Jennifer, you will not only leave with a greater awareness of yourself, but you will also have the customized tools you need to continue your practice at home.
Jennifer offers energy work — including Reiki, Chakra & Aura Attunement, and Kundalini Manifestation & Practice. She has been attuned in all levels of Reiki and received her master attunement in 2006.