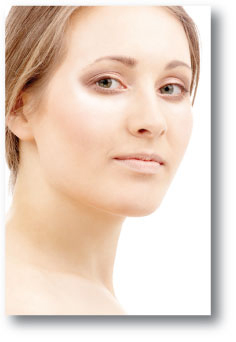 CHEMICAL PEELS
THERE ARE A WIDE VARIETY OF chemical peels available. All are superior exfoliating treatments designed to remove the superficial layers of the skin, thus revealing the healthy, clear, younger skin beneath. As part of a treatment program for sun-dameged, acne prone, hyperpigmentation or aging skin, peels are a safe, effective, non-toxic method of skin correction. A professionally educated and licensed aesthetic nurse can tailor a chemical peel to your needs and desires. At Avalon, we will create a specialized peel for you-customizing chemical composition, strength, and treatment to address your skin's unique needs.
MEDIUM -DEPTH CHEMICAL PEELS
Types of medium-depth peel: Jessner / TCA / 80% Alpha-Hydroxy Resurfacing Solution
These peeling agents reach slightly deeper into the skin than alpha hydroxy acid (AHA) peels--and thus often produce stronger results.
About the peel: A medium-depth peel treatment is done to address skin flaws of rather deep nature.  It is used to treat wrinkles, sun damages or skin's discoloration that do not normally respond to a lighter or less invasive chemical peels.
Who can benefit from this peel?
A medium-depth peel is excellent for all skin types. It smoothes and rejuvenates skin, producing beautiful results in treating mild to severe acne, discoloration, moderate wrinkling, and sun damage. Chemical peeling treatments for the neck, hands, and upper chest is also quite effective.
How Does a medium-depth Peel Work?
Medium-depth peeling is a skin-resurfacing treatment: it removes dead skin cells, uncovering a "new" layer of skin that appears smoother and more vibrant. As a result, it softens fine lines, minimizes superficial "age" spots and other skin discolorations, and generally improves the tone and texture of your skin. These peels are also very popular for diminishing the appearance of acne scars. More than one treatment may be recommended. Treatments are usually spaced 2 to 3 months apart.
What Happens after the Peel?
✓ Soon after the peel, mild to moderate redness and sensitivity will be
experienced that lasts for 12 to 48 hours.
✓ As the skin is preparing to shed, some areas will become darkened.
✓ The skin gets dry and tight.
✓ About three to seven days after the treatment, flaking or peeling of the skin starts. 
To avoid any complications, you should not pick the skin. If you do so, the skin may develop scars
and healing time can be delayed.
✓ The skin becomes very sensitive to the sun, and you have to protect it by using a broad spectrum
UVA/UVB SPF 30+ sunscreen daily. | PRICE UPON CONSULTATION
Benefits
of Chemical
Peels
✓ Fewer fine lines
✓ Increased tone and elasticity
✓ Smoother skin texture
✓ Decreased acne
✓ Reduced shallow scars
✓ Lightened hyperpigmentation
✓ Reduced pore size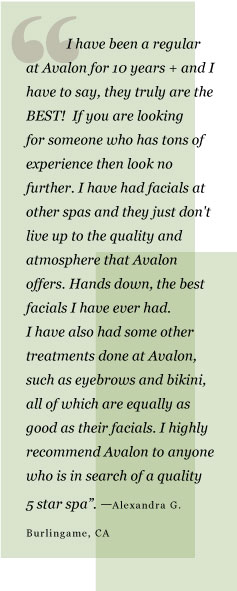 LIGHT-DEPTH CHEMICAL PEELS
Acne Peel
This resurfacing agent is a combination BHA (salicylic acid) and AHA (alpha hydroxy acid). The salicylic acid works down to the sebaceous gland, thus slowing oil production that clogs the pores. The glycolic acid is a keratolytic agent that breaks up the keratin in the cell, gently exfoliating dead skin cells, and increasing cellular turnover. This dual effect makes it an excellent, safe and gentle peel. Shedding will occur within 24 hours, and the skin may appear darker due to exfoliation of dead skin that has melanin present. This will gently shed off.
WHO IS THIS TREATMENT FOR?
This treatment is ideal for young and mature skin that has excess oil, large pores, and acne
Product: 20% Salicylic/Glycolic Resurfacing Solution
Cost: $125.00 | Series of 3: $350.00
Series of 6: $700.00
4-Layer Facelift Peel
This incredible 4-Layer Facelift Peel will truly change the image of your skin in just one treatment. High doses of Vitamin C penetrate to tighten the skin. This peel contains pharmaceutical grade Glycolic Acid to exfoliate the skin and gentle but highly active medical grade enzymes to speed up cellular turnover and tighten up skin. This is a blend of pharmaceutical grade ingredients that immediately drenches the skin to tighten, lighten, and brighten!
WHO IS THIS TREATMENT FOR?
This treatment is ideal for Dry/Dehydrated skin types, Smokers Skin/Dull/Tired Skin, Post Surgery
Product: 30% Vitamin C/Enzyme Solution
Cost: $150.00 | Series of 3: $375.00
Series of 6: $720.00

Anti-Wrinkle
Sun-damaged Peel
This alpha hydroxy acid penetrates very quickly to the lower levels of the skin because of its small, 2 carbon molecular structures. The product works deep where the blood vessels become inflamed and the circulation increases. Within 24-48 hours the skin may experience some light shedding of old, dead skin cells. This is how the regeneration of new cells and increased production of collagen happens to create a younger, healthy, and less wrinkled skin.
WHO IS THIS TREATMENT FOR?
All levels of Aging/Wrinkling/Sun-Damaged Skin & pigmentation disorders
Product: 40% glycolic/Retinol Resurfacing Solution
Cost: $125.00 | Series of 3: $350.00
Series of 6: $700.00
Lightening Peel
This pigmentation resurfacing solution is a blend of agents designed to tighten and brighten the skin. This alpha-hydroxy based formula adds a 15% lightening blend to break up melanin blocks in the deeper layers of the skin. This treatment is designed for a series of 6 peels every 2 weeks. The deeper the damage, the greater the need is for additional pigmentation treatments. In addition to the in-clinic treatments, the patient must be advised to follow a lightening protocol. This treatment requires a great amount of education to the patient. After the treatment, the brown spots may appear darker and then shed off within 3-5 days. The skin will be smoother, lighter, and brighter.
WHO IS THIS TREATMENT FOR?
Superficial Pigmentation, Sun/Brown Spots, and Uneven skin tone
Product: 50% Lactic/Kojic Resurfacing Solution
Cost: $125.00 | Series of 3: $350.00
Series of 6: $700.00